Branch Broock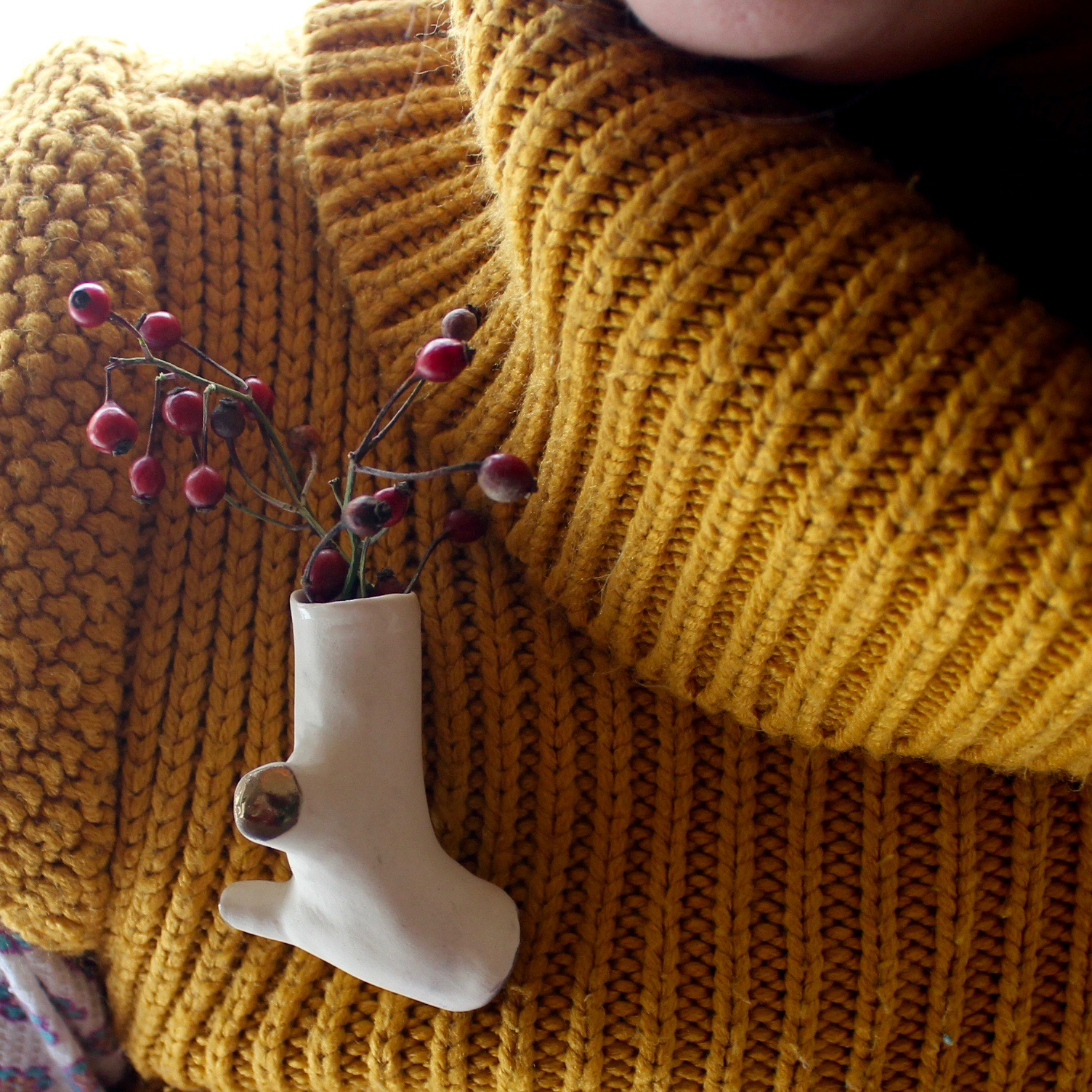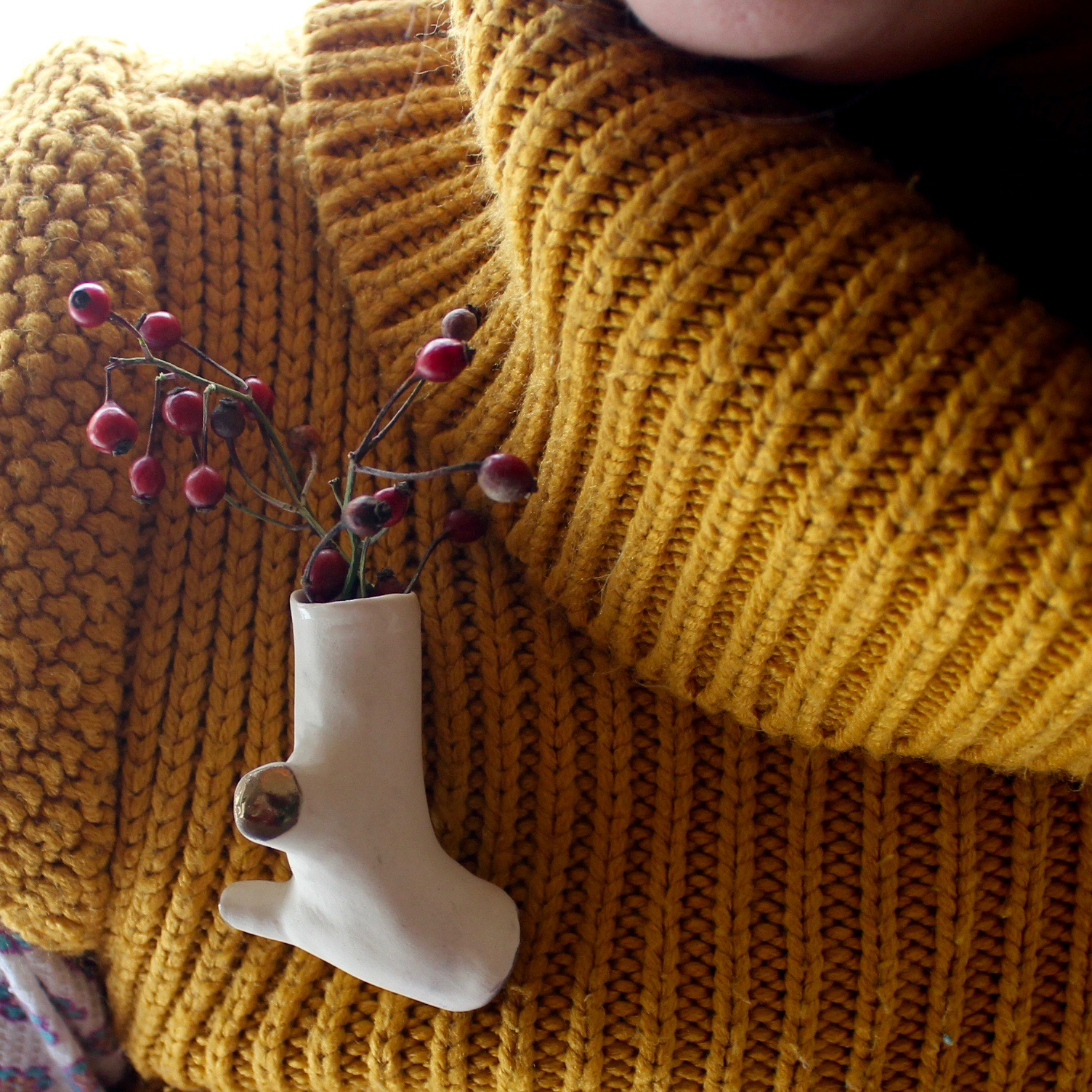 Branch Broock
"A garden is a place where people can learn to use nature without harming it," writes Michael Pollan. These unique brooches allow you to wear a tiny garden on your heart. The Branch Brooches are the fruit of a cross-country collaboration between artists Jody Dunphy and Ruth McKinney Burke and variations of this piece were part of an art installation. The brooch can hold flowers, fragrant herbs, or a plant cutting allowing you to bring your plant friends with you wherever you go.
Materials: Porcelain with luster glaze, brass, steel
Each piece is made to order. Please allow 2-3 weeks for delivery. If needed by a specific date, email info@secondnatureproject.com to make arrangements.